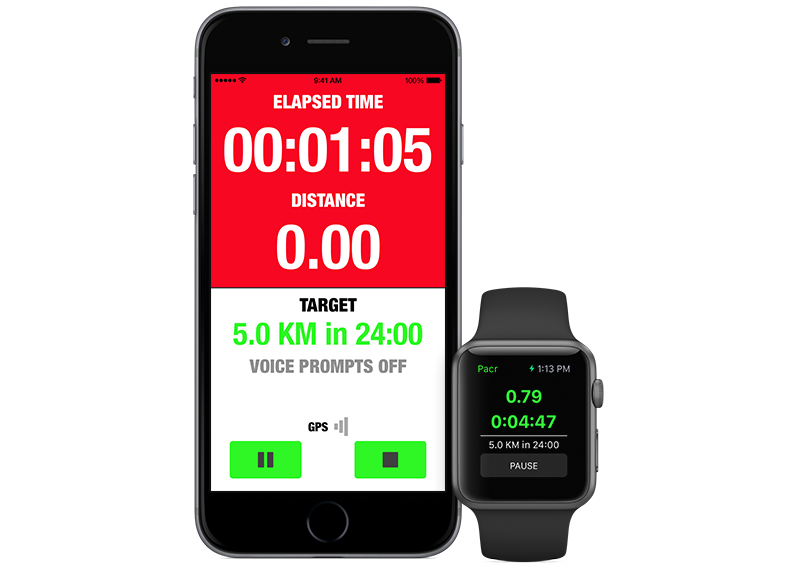 Trying to beat your PB? Pacr can help - set a target time for your distance and Pacr will help you hit it.
Pacr uses your GPS to measure how far you've run whilst analysing your current speed. It then determines whether you're on target or not. Your status is displayed clearly in the app and periodic voice prompts are also available if desired. Pair an Apple Watch to see your progress at a glance on your wrist.
Pacr is a no nonsense app with a simple interface for ease of use. It's easy to change your target time and distance or to switch between miles and kilometres. Voice alerts can be toggled off or on and an interval set.
NB: Continued use of GPS running in the background can dramatically decrease battery life. Pacing accuracy is only as accurate as the GPS data available - please don't expect 'to the second' pacing, however a good GPS signal will get you close.